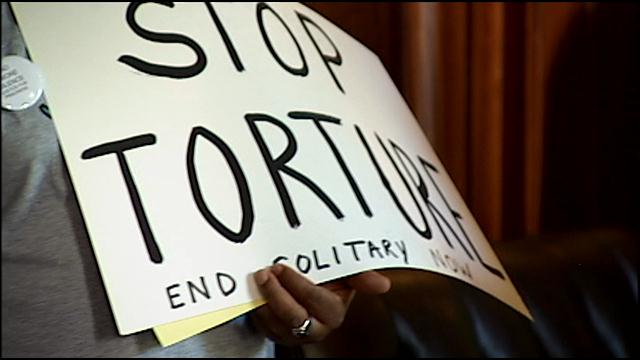 MADISON (WKOW) -- A
coalition of church organizations
launches a campaign demanding reforms within the State Department of Corrections.
Wisdom kicked off its "Reform Now" campaign at the state capitol on Wednesday.
The group says the D.O.C. is failing to parole nearly 3,000 inmates who they believe should be released.
Jerry Hancock, the Prison Ministry Project Director with the United Church of Christ says, "These inmates cost the state of Wisconsin $96 million a year, if that money were invested in treatment alternatives or diversions, it would save the state of Wisconsin almost $200 million."
Wisdom plans to hold monthly news conferences through October to draw attention to a number of prison issues